Thank you
for visiting our website
here at GnCenergy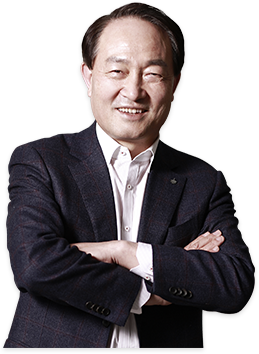 GnCenergy Co., Ltd. began as Korea Technology Service in 1989 and converted to a corporation in July 1993 and changed its name to GnCenergy Co., Ltd. in October 2009 to reflect the clean energy business vision of our company for the environment. In 2013 we were the first in the industry to list in KOSDAQ and in 2016 we recorded revenues of 116 trillion Won with over 80 employees and holding an overseas entity in Vietnam. By focusing only on the research and development of clean energy power generators, we strive to enhance the quality of people's lives by contributing to electricity supply and to the economic development of the country. We run parallel operations with the Korea Electric Power Corporation (KEPCO) and other operations to be at the forefront of the domestic power generator industry

GnCenergy Co., Ltd. has achieved and continue to achieve yearly growth in revenue with all of our employees working together as one in the face of a challenging environment. By providing our customers with differentiated values with our "Differentiated technology and sales innovation", we will continue to maintain our status as the leader in this market and our employees shall do our best to provide this.

In addition, we are innovating the way we work by boldly throwing away formalities, pursuing more practical aspects by reducing unnecessary work, and focusing on core work to enhance customer satisfaction. Furthermore, the stable organization culture based on challenge and creativity help maintain an environment where employees can express their various opinions, creating an atmosphere where we can challenge new work and fast decision making skills support the organization's performance.

We have recently purchased a plot of land in the Magok area of Seoul to construct a new research center for our future and we are preparing the number 2 Seokmun factory at a site covering 15,000 pyung (approx.. 50,000m2 ) and by acquiring the country's leading geothermal systems company, Kotec Engineering Co., Ltd., we are aiming to become the best company in Korea. As a company that is growing with our customers, and through our bold challenges for the future, we will continue to move forward to become a great company. As a company that contributes to humanity, we will become the best eco-friendly partner company that enriches the lives of our customers and will fulfill our dream of becoming a world-class company that customers truly appreciate. We look forward to your continued interest and encouragement in the future of GnCenergy Co., Ltd.



Chief Executive Officer Byung-Chul Ahn